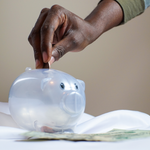 Finding fashionable, cozy shoes that fit properly when you have larger feet can be challenging and unpleasant. The Milly boot is a shoe that I heartily endorse for ladies with wide feet. It is not only fashionable and adaptable, but it is also a sensible decision that will end up saving you money in the long term because it is made to fit comfortably and offer support for your feet. Your health and well-being depend on wearing shoes that fit comfortably, and the Milly boot is a terrific choice that will keep you both happy and fashionable. Additionally, by wearing the Milly boot and spreading awareness about the importance of properly fitting shoes, you can help other women with large feet and promote good foot health. Don't settle for shoes that don't fit or aren't good for your feet – invest in the Milly boot and take care of your health and style.
How I found the Milly Shoes 
I had always had trouble finding shoes that were comfortable for my wider feet. No matter where I looked, it felt like the options were few, and I was forced to wear shoes that were either too tight or too loose. I was beginning to think that I would never find a pair of shoes that I adored and were the right size for me.
One day, while browsing online, I stumbled upon Trèsolz and their Milly shoes. The website promised that these shoes were specifically designed for women with larger feet, and the pictures showed a stylish and chic pair of boots that I knew I had to have.
I placed my order and was looking forward to getting my Milly boots. As soon as they did, I was astounded by how cozy and well-fitting they were. I could walk for hours without experiencing any difficulty because the supple leather wonderfully embraced my feet.
I travelled the world wearing my Milly boots, and everywhere I went, people complimented my fashionable shoes. The Milly boots were a game-changer for me since they allowed me to stop worrying about my feet aching or my shoes coming off.
I'm very happy that I came across Milly shoes and Trèsolz. I no longer feel self-conscious about my wider feet thanks to them, and I plan to continue wearing them for many years to come. Therefore, if you have huge feet like me and are weary of not being able to find shoes that are both comfortable and fashionable, I strongly suggest giving the Milly boots a try. They have saved my life, and I have no doubt that they will do the same for you.